Ensemble "Stanislav Binički" at Saint Sava Ball in Vienna
This evening, in the Viennese "Schoenbrunn" hotel, in the vicinity of the famous castle, the 21st Saint Sava Ball was held organised by the Serbian Centre and the Association of Serbian Clubs in Vienna.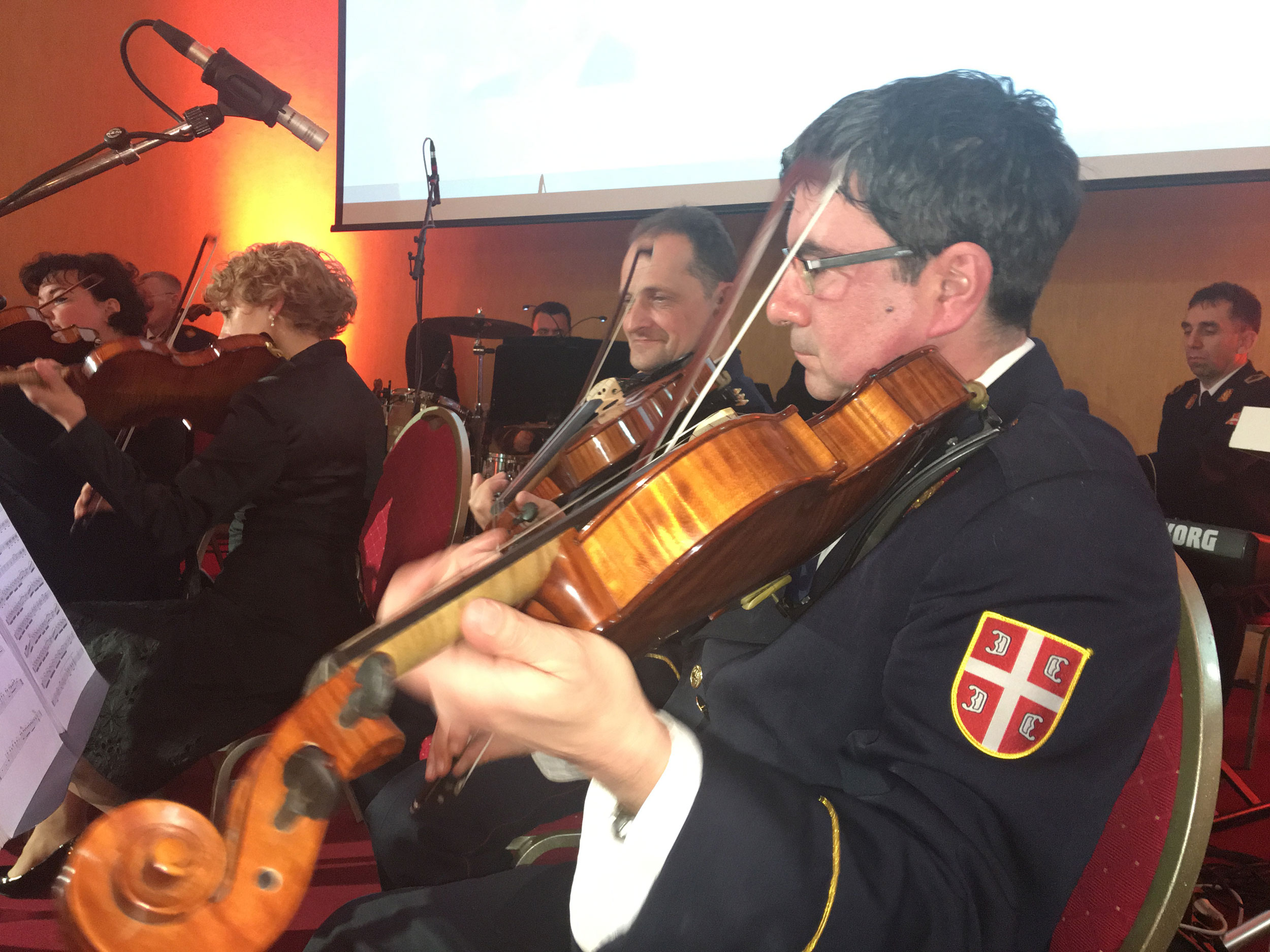 This festive event gathered numerous guests from Austria and Serbia, and it was marked by a diverse artistic programme which was enriched by the Artistic Ensemble of the Minsitry of Defence "Stanislav Binički".

After performing the Hymn of Saint Sava and traditional exclamation "Let there be a ball", the first dance couples found themselves on the dance floor with the first cadences of the waltz.

The official part of the ball was led by a theatrical married couple Sloboda Mićalović-Ćetković and Vojin Ćetković, who opened the ball, while the artistic part of the programme included Neda Ukraden, Jadranka Jovanović, Ranko Jović, Dubravka Miletić and Dušan Svilar, who by their joint performance greeted the guests by singing the song "Good night to you our friends". The orchestra was conducted by Vojkan Bogosavljević.

Among numerous guests, the Saint Sava Ball was attended by Ambassador of the Republic of Serbia in Austria Pero Janković, and Head of Public Relations Department of the Ministry of Defence Navy Captain Petar Bošković.

The holding of the first Saint Sava Ball in Vienna was initiated by Prince Miloš Obrenović back in 1846, with a desire to gather noted Serbs and European diplomats and to promote Serbia and its culture in the wider European framework. The Saint Sava Ball is always a chance to remind of the important historical ties between Serbia and the Austrian capital, and of numerous noted Serbs who lived in Vienna.


The Saint Sava Ball is an event accompanied by ball glamour, and it is organised in the season of balls held in the capital of Austria.