"Bach 335" – the first concert in "Kolarac" after six months
The Artistic Ensemble of the Ministry of Defence "Stanislav Binički" performed today a promenade concert entitled "Bach 335" in the Great Hall of the Kolarac Endowment. The concert dedicated to Bach's music was also the first performance of the "Stanislav Binički" Artistic Ensemble indoors, as well as the first concert in the Great Hall of the Kolarac Endowment since the epidemic of the coronavirus started.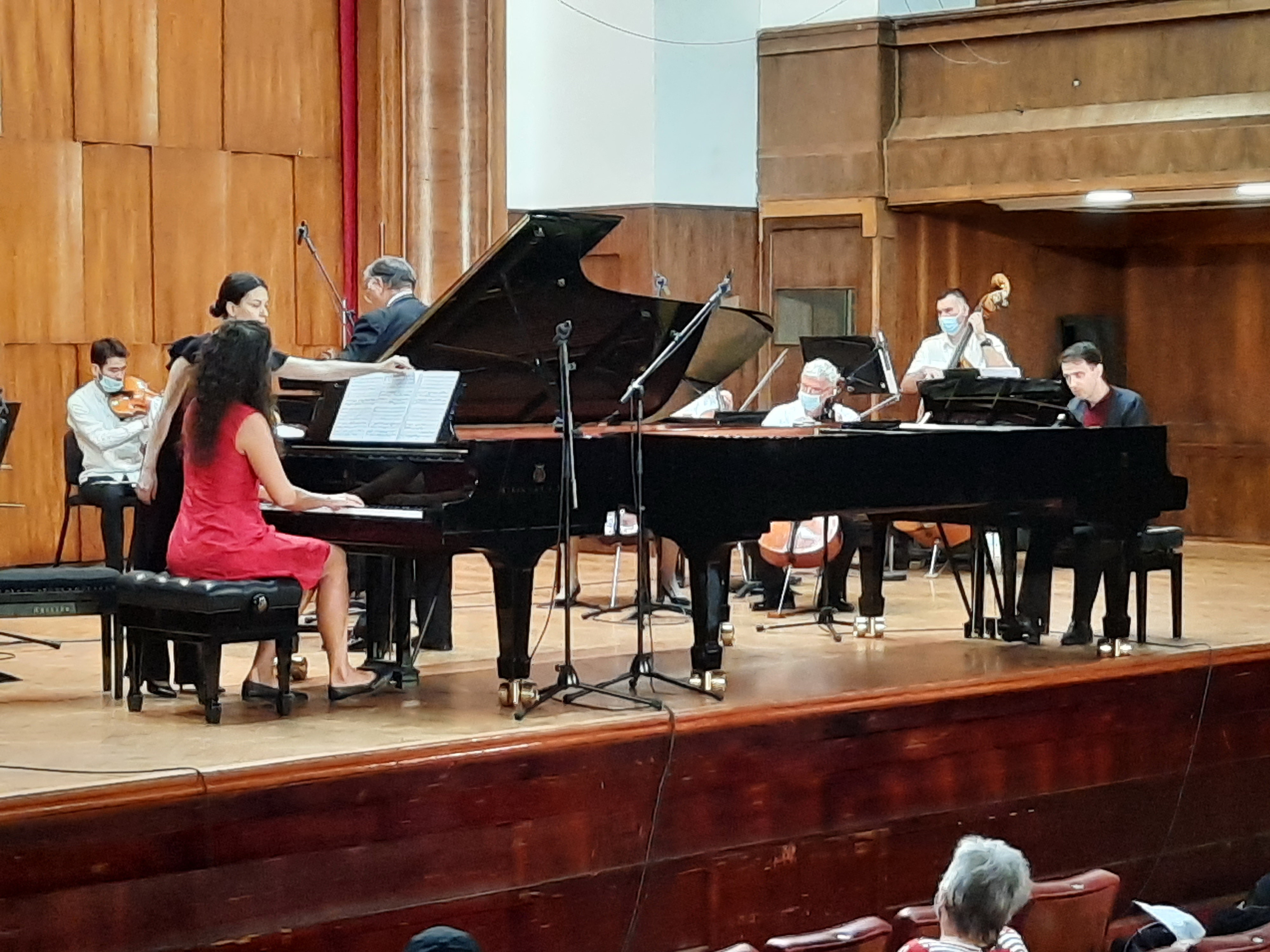 Along with the "Binički" ensemble, young but already established pianists and chamber musicians Dušan Toroman, piano, Marija Kovač, flute and Milena Maleš, piano, performed. The ensemble was conducted by maestro Pavle Medaković, the author of the project is Professor Zlata Maleš, and the number 335 in the name of the concert refers to the birth anniversary of Johann Sebastian Bach.
The program included the Air from Suite No. 3, BWV 1068, the Piano Concerto BWV 1055 in A major with soloist Dušan Toroman, and then the audience enjoyed Suite No. 2 in B minor, BWV 1067, with flute soloist Marija Kovač. The Concerto for Two Pianos in C minor, BWV 1060, ended with a storm of applause.
The concert "Bach 335" was held respecting all recommended epidemiological measures, but also to the great joy of the audience, which, after six months, eagerly welcomed the classic in the Great Hall of the Kolarac Endowment.
The money from ticket sales, although symbolic, is part of the support for the Kolarac Endowment and all musicians who look forward to performing in front of their audience.